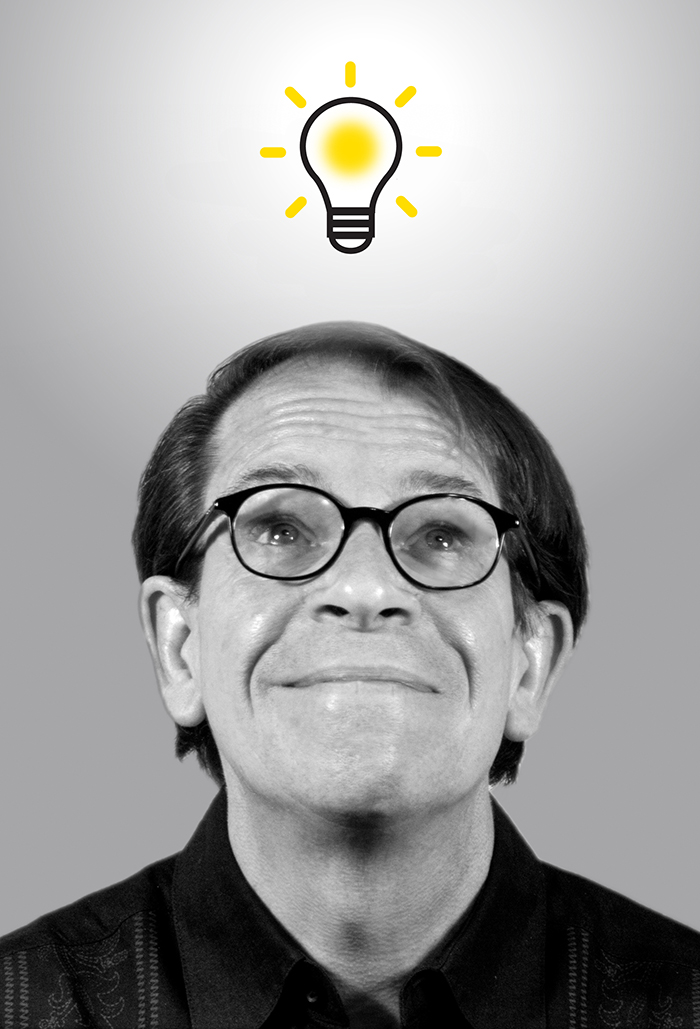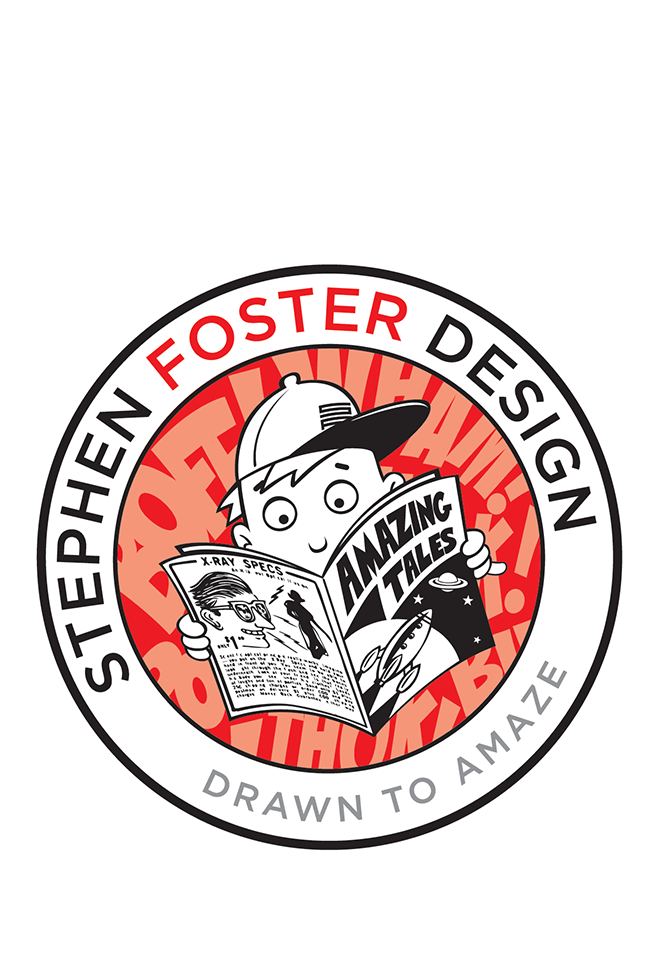 We are all digging through the same visual treasure amassed over centuries, looking for inspiration. It's what we do with what we find that makes our individual work unique…
Visual media is constantly in front of us, and we consume it every waking hour. As an artist I consciously (as well as subconsciously) bring it all in, filter out what I don't like and save what I do like for future inspiration in the flat files of my brain. Whether it's artwork from centuries ago in a book, the typeface in an ad campaign stuck to the side of a bus, an ad on Instagram, the opening titles to a film, or an image from a Google search – it always works its way in.
Then through something I can never quite explain, mixed up fragments of those head-files reappear to me at just the right time, for just the right project, and a new design concept begins to work its way out.
Drawing pictures has been a joy of mine since as far back as I can remember, and the discovery of comic books at around the age of 11 cemented this love forever. And like many, drawing as a form of escape eventually became a career. And I really needed the escape, growing up with 8 siblings inside a small apartment in New Jersey.
My literal escape came soon after high school, making the trip across the Hudson River to New York City, where I was hired as a messenger for a small ad agency. Here I learned the craft of design and art direction, stealing whatever time I could at the drafting table (while attending art classes at night), and within a year moved from delivering packages to helping create the art that went in those packages.
Looking back the trajectory seemed to have moved fast, from Junior Art Director to Art Director, to a staff job as a graphic artist at NBC, where I spent 5 years creating the on-air graphics for shows like Saturday Night Live. From there, I opened my own studio, began freelancing and never looked back. Over the years I have worked hard to become an accomplished art director, illustrator, and graphic design professional, working for clients such as NBC, Hasbro, Nestlé, Skechers, Leo Burnett, Marvel, Grey Advertising, St. Martin's Press, and numerous other ad agencies, publishers and marketing firms.
I also enjoy writing about my design inspiration and work process. You can view some of these on my Instagram feed, or my latest venture, the recently launched "Authors in Ink" website, a project I began a few years ago during the long Covid isolation period we all endured.
Check out the links below for additional information about me and my work or hop over to the contact page where you can reach me directly.
Thank you!