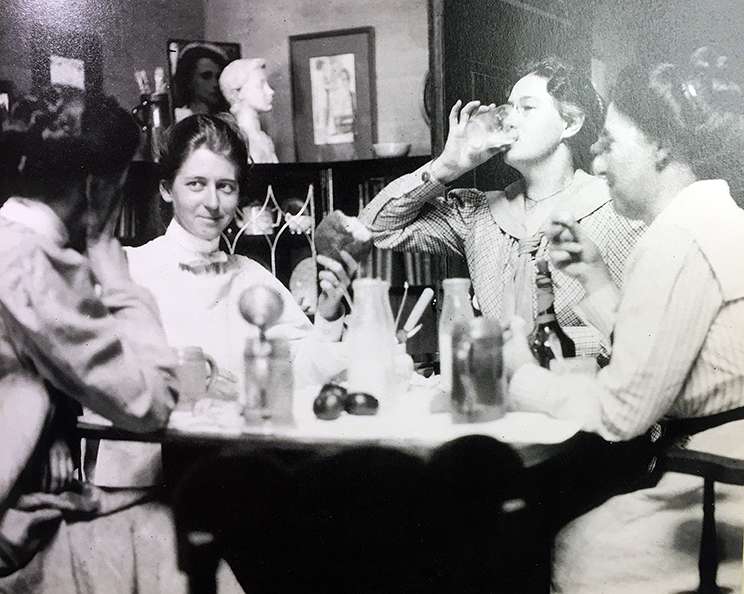 The Red Rose Girls, An Uncommon Story of Art and Love.
Three female illustrators from the early twentieth century begin groundbreaking careers in a male dominated profession, and they did it together.
While researching the life of the great Howard Pyle (1853-1911), long considered the father of American illustration for his work as an illustrator and author as well as his commitment to teaching, I discovered an out of print book by Alice A Carter that tells the story of three young and talented women who studied at Pyle's famous illustration class at Drexel Institute in Philadelphia from 1894 to 1897.
Their studies began in the 1880's, when it was extremely difficult (if not impossible) for a woman to acquire a quality education. Up until the mid nineteenth century it was considered needless for a woman to prepare for any profession. The expectation was that a girl's education was for the sole purpose of attaining certain accomplishments, which would help her attract a suitable husband. It was no different in the arts. This was a time when women were prohibited from taking life-drawing classes at most art schools, were separated from their male peers and had to work from plaster casts rather than live models. Drawing from a live model was thought to compromise a woman's virtue by inflaming her passions.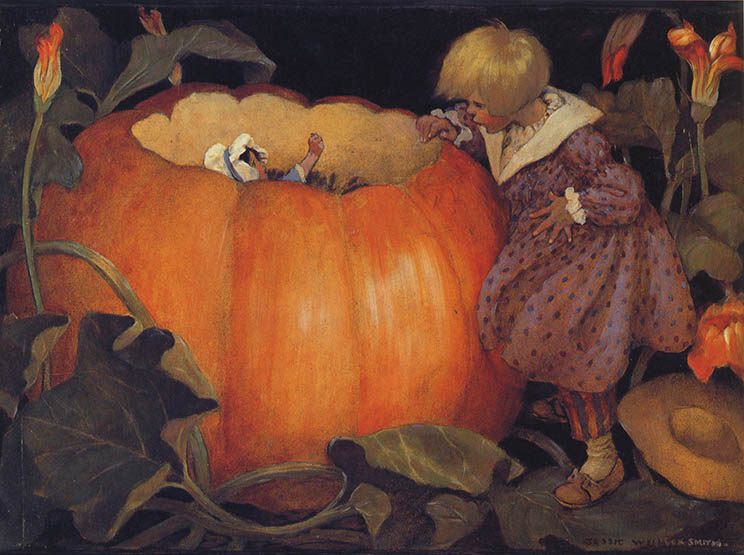 Jessie Willcox Smith: Peter, Peter, Pumpkin Eater, 1914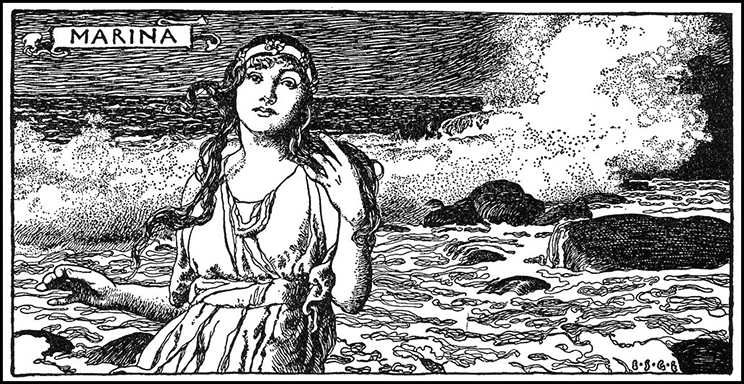 Elizabeth Shippen Green: Book Illustration, 1922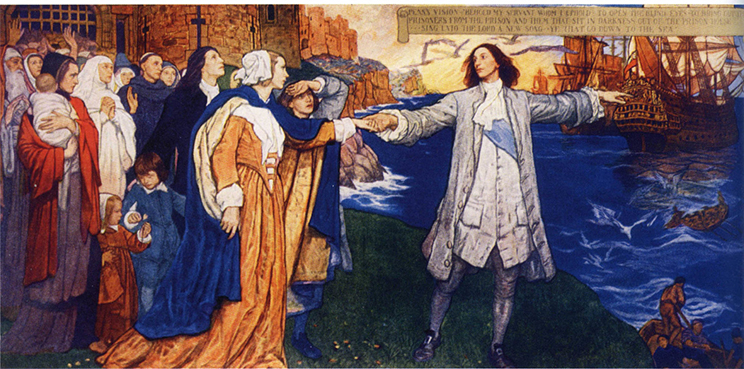 Violet Oakley: One of the murals for the Pennsylvania State Capitol in Harrisburg, 1902-06
Howard Pyle's Course in Practical Illustration at Drexel was different, with male and female students given the same instruction and opportunities. One of Pyle's greatest strengths as a teacher was the pride he took in helping promising young artists reach their full potential. The work of Jesse, Elizabeth and Violet showed so much promise, he began recommending their work to publishers and editors who trusted his judgment. This was an exciting time for young, talented illustrators. Advances in the art of color printing created a growing demand for illustrations in books, magazines, calendars and posters. The business of commercial illustration was booming.
All three began to receive commissions and exchange ideas and techniques, leading them to becoming great friends. But with commissioned work came the need for studio space, and the women wanted to continue the physical connection they were enjoying together as students.
Eventually they decided they would break with traditional norms to work and live together.
After a brief time renting a space in downtown Philly, the 3 artists, along with their friend Henrietta Cozens, rented the Red Rose Inn, an estate on Philadelphia's venerable Main Line, and set up a very unconventional household and studio, making a pact to live and work together forever. At the time, this was an incredibly bold move and it had its consequences.
Nicknamed the Red Rose Girls by their mentor Howard Pyle, they each began successful careers in book and magazine illustration, and in the case of Violet Oakley, an astonishing career in stained glass design and mural painting, all lasting well into the 1930s.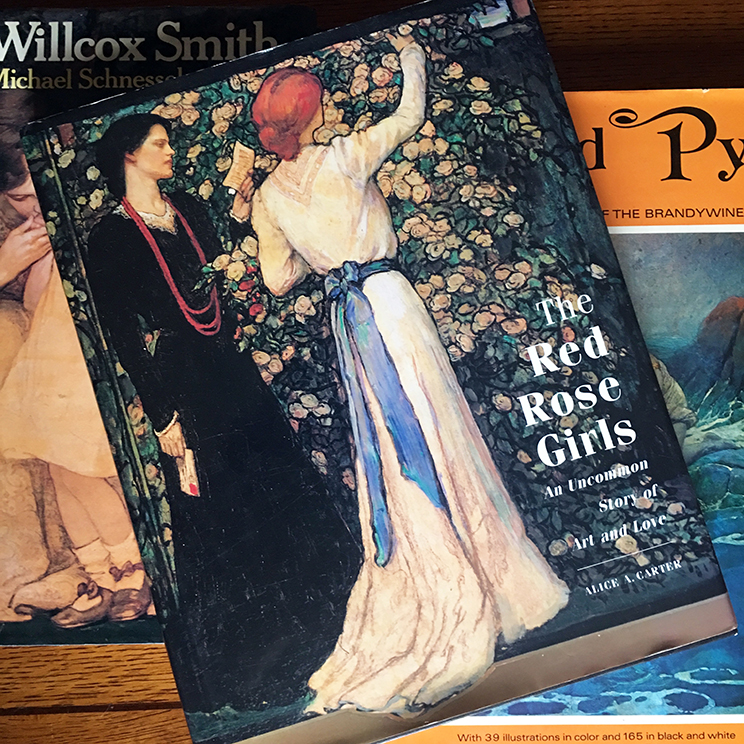 This book recounts the story of these brave and talented women in detail, unfolding against a backdrop of late Victorian mores and the emerging women's rights movement, in an era when female sexuality and intimate relationships between women were barely understood, much less tolerated. They did not set out to break boundaries or glass ceilings. They simply wanted love, companionship, and the joy of working with one another. Despite the boundaries, they followed their hearts, becoming true pioneers.
With the #metoo movement reminding us of how far we still have to go in gender equality, the stories of these women reminds us of how far we've come.
Published by Abrams in 2000, The Red Rose Girls is currently out of print, but used copies can easily be found.